The house is an example of early Italianate style design, which was just coming into popularity at the time of construction (1844). It has frescos and gold leaf telling us it was a grand home in those days. The five-bay facade with center entrance certainly harkens back to the Federal period, however that taste had passed by c.1830.
This house has been placed on the National Register of Historic Places and the State Register of Historic Places.
The house is located in Cornwall-on-Hudson, NY 12520.
On the grounds there is the Clark-King House and an Archaeological Site which have also been placed on the National and State Register of Historic Places.
Also on the grounds is an archaeological site of an early pottery factory in operation from 1790 to 1860.
The Museum was granted its provisional charter by The State of New York on Sept 14, 2010. 
The Museum has been granted 501 (c) (3) public charity status. (Contribution are tax deductible on federal income taxes.)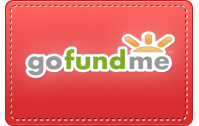 Currently open for private tours.
A great place for weddings, receptions, parties, and conferences.
For one of the attractions on view at the museum see PatentModelMuseum.org